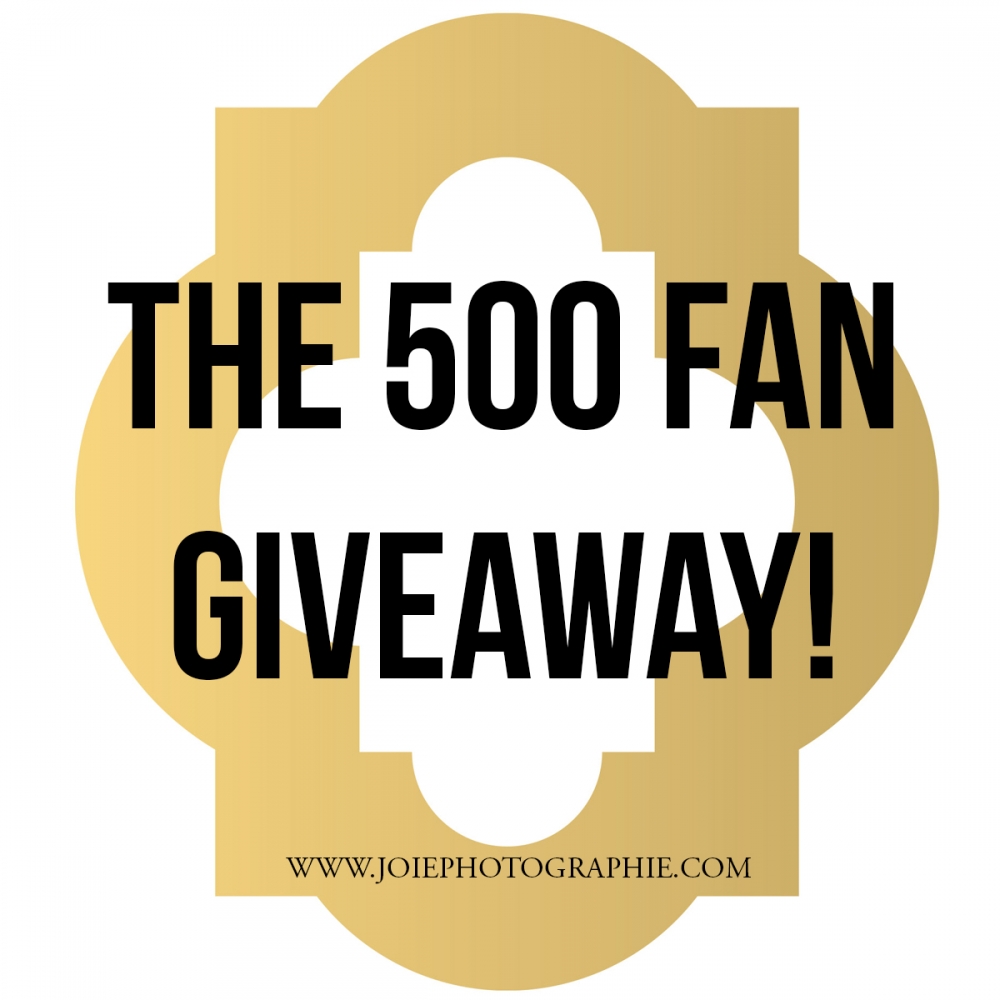 Get rewarded for spreading the good news! We are having a drawing for a $75 Visa gift card for those AMAZING people that do the following:
1. Like The JOIE Photographie Facebook page
2. Like this post
3. Like the post on Instagram
4. Follow us on Instagram (@joiephotographie)
5. Then comment on this post that you did either steps 1,2 & 5, or 3, 4 & 5 or ALL FIVE! Doing all five will double your chances! So we definitely recommend ALL FIVE 🙂 🙂
Once we have reached 500 Facebook fans we will put all your names in a bowl and randomly select a lucky winner!!
This still applies to those that have already "liked" this page and/or follow us on Instagram, so you are already half way there!
Let the fun begin!